Mastering your Google Business Profile:
In 2024, having a great Google Business Profile is key for any business that wants to do well online. This tool, once called Google My Business, is now super important for getting noticed on search engines and connecting with people who might want to buy from you. It's usually the first thing people see about your business online, so how you set it up can really make a difference.
Your Google Business Profile is more than just a place to list your business online. It's a big part of how you appear in search results, what people think of your business, and how successful you can be. Since most people (about 97%) find out about local businesses online, mainly through these profiles, even if they pass by your shop daily, what's on your profile could convince them to buy from you. If you don't make the most of your profile, you might miss out on reaching these people.
Understanding Google Business Profile: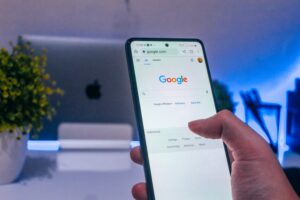 In 2024, Google Business Profile is a must-have for businesses to shape their online appearance, especially on Google Search and Maps. It's become easier and better to use, letting businesses share their story what they offer and talk to customers right on Google. It's now easier than ever for businesses to get useful info and connect better with customers through their profiles.
Why It's Important:
Google Business Profile is super important for local businesses in 2024. With so many people searching on Google, being seen by the right people at the right time is crucial. This tool helps local businesses stand out, and as more people want to support local shops, a good profile does more than get you noticed. It makes your business look good, builds trust, and can bring in more customers both online and in person. A good Google Business Profile is a big deal for any business looking to do well online in 2024.
Setting Up and Claiming Your Profile:
In 2024, being on Google is really important for businesses. Many businesses already appear on Google, sometimes automatically from different places online. But to make the most of this, business owners need to claim and manage their Google Business Profile. Doing this lets you ensure all the info about your business on Google is right and shows your business how you want. Claiming your profile is easy and keeps your business's info safe. You can also start a new profile by adding your business details if your business isn't on Google yet.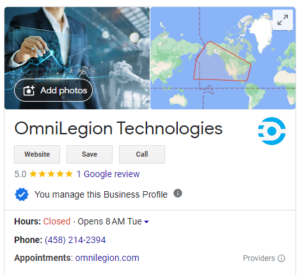 Keeping Your Profile Accurate and Easy to Find:
Today, having the right information about your business online is really important. A good Google Business Profile makes sure that when people look for your business or what you offer, they find everything they need to know, like when you're open, where you are, and what you sell. This helps with your search engine ranking and makes people trust your business more. As we go through 2024, keeping your Google Business Profile up-to-date is a big part of your online plan. It helps you connect with customers better and take advantage of how many people use Google to find businesses.
Making the Most of Your Profile:
In 2024, a Google Business Profile is more than just a basic online listing. When you keep it updated and managed well, it becomes a powerful marketing tool. Every part of your profile, like how you describe your business, your photos, and how you talk to customers, plays a part in your online marketing.
SEO and Your Profile: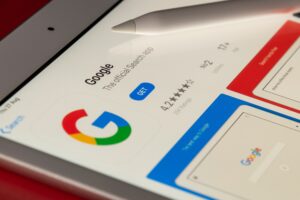 Getting your Google Business Profile right is really important for SEO (search engine optimization). This means making sure you show up in search results. A good profile can help you show up in local search results more, getting more people to click on your profile. To do this, make sure your business name, address, and phone number are the same everywhere online. Adding keywords about your business and what you offer helps, too. Google uses all this info to understand your business better and show your profile to the right people.
Engaging with Customers:
Engaging with customers is a big part of a successful Google Business Profile. In 2024, this means more than just selling things; it's about building relationships. Your profile lets you answer reviews, talk to customers, and share updates. This shows you care about your customers and helps keep your business in their minds.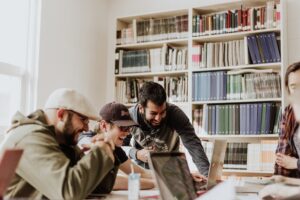 Promoting Your Business:
Your Google Business Profile also lets people know about special events, offers, or new products. This can really help get the word out and bring more people to your business.
Keeping Your Profile Working Well:
To make sure your Google Business Profile does its best, keep checking and updating it. This includes keeping an eye on how you talk to customers, updating your photos, and making sure all your business info is current. Google gives you info on how customers interact with your profile, which can help you make it even better.
Conclusion:
As we go through 2024, it's clear that a good Google Business Profile is really important for businesses trying to make a mark online. We've shown you how to set up, improve, and use your profile to get noticed more online. Remember, working on your Google Business Profile is an ongoing thing. You need to keep it fresh and respond to changes in the online world. With what we've shown you in this guide, you're ready to make your business stand out and do well in the online world of 2024.
FAQs about Google Business Profiles:
How do I list my business on Google? You can create or claim your Google Business Profile. If your business is new, start a new profile on Google My Business. If your business already shows up, you can claim it and show you're the owner.
Is Google Business Profile free? Yes, it's totally free to create and manage.
Why can't I see my business on Google Search or Maps? If you're not showing up, it might be because your profile isn't verified, the info is wrong or missing, or you need to work on your SEO. Make sure your profile is verified and has all the right info.
Can I change my business name on my Google Business Profile? Yes, you can change it by editing your profile. Just keep your name the same everywhere to avoid confusion and help with SEO.
How do I make my business more visible in local searches? Make sure your profile has all the right info, like where you are and what you do. Keep it updated with posts, answer reviews, and use keywords that are about your business and area.
How do I answer reviews on my Google Business Profile? Just log in, go to 'Reviews', and click 'Reply' under the review you want to answer. Be nice and thank people for their feedback.
How do I add or change what I offer in my profile? Go to your Google Business Profile, find 'Services' or 'Products', and add or change what you need to. This helps people understand what you offer.
What if my Google Business Profile gets suspended? Check Google's rules to see if you did something wrong. Fix any problems and ask Google to look at your profile again.
Can I use my phone to manage my Google Business Profile? Yes, Google has an app for that.
How often should I update my Google Business Profile? Post new stuff every week, change your hours or services when they change, and quickly answer people who talk to you. Being active on your profile tells Google your business is up and running, which can help your search ranking.
Other related content:
The New Google Business Profile: A Complete Guide for Local SEO
The Power of Online Reviews: Why They Matter for Your Business
The Impact of Reviews and Reputation Management on Business Growth