Know What Your Customers Are Saying
Reveo's platform enables you to monitor what customers are saying from third-party social sites,
giving you the power to proactively engage with customers, before a problem escalates.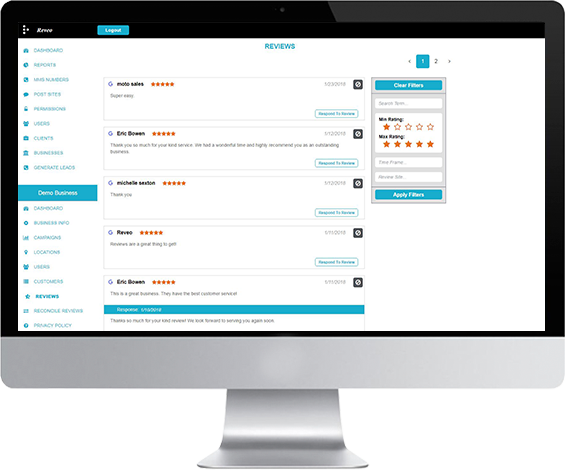 Monitor reviews
from one
dashboard
Monitor all your reviews in real-time, from social sites across the web.  Be informed via SMS when a customer is leaving a review.  Respond to reviews from within your Reveo platform.  Responses are automatically posted on the appropriate social site.
Proactively manage
customer feedback
Reveo makes is easy for you to respond directly to customers reviews right from your dashboard. Whether the feedback is positive or negative, it gives you the opportunity to resolve customer complaints or showyour appreciation to customers, ultimately building a solid foundation of transparency and brand trust.

Call S
ales at   888-577-0578